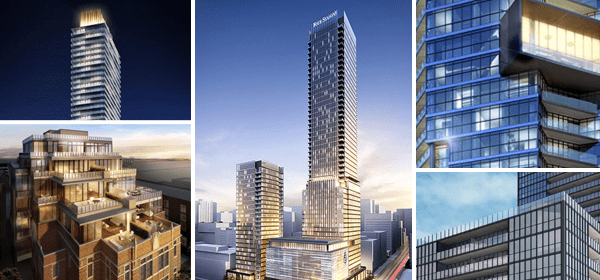 Toronto is widely known around the globe to be the Condo capital of North America and this is truly evident in the luxury construction of many Yorkville situated Condominiums. Bound by Bay to the west and Jarvis to the east, Yonge and Bloor is the centre of Yorkville's sultry lifestyle.
Although these lavish condos are at various construction stages, they are being advertised to the public who want to buy early to live in or as an investment. Some units are currently being constructed while others are on the final touches and almost ready for occupancy. The designer of many phenomenal Yorkville condos, Lifetime Developments, have been in business for a period stretching over three decades. They are well-known designers of many impressive buildings all over the Greater Toronto Area. Following suit, the lavish Yorkville Plaza, The Ritz Carlton Toronto and Casa 2 (designed by Missoni) by Cresford to name a few are clear indicators that Yorkville is bound to be a global success.
The iconic 30 to 60 storey buildings, expected to bring over 12,000 condo suites to life, is located in the most prestigious area in Toronto. At Davenport Road and McMurrich Street, condos here are steps from transit and the finest shopping, cuisine, entertainment and parks.  With a grand entrance, opulent lobby and stunning features throughout, these properties definitely command attention.
Yorkville features an impressive array of amenities designed to entertain, invigorate and fascinate. In the mid floors of these superb buildings will be an exclusive amenities club where the residents and their guests can relax and enjoy an array of niceties being offered. The club offers a spacious lounge and dining area suitable for special occasions and cocktail parties. There is a fully equipped gym with weights, specialized cardio equipment and a separate room for yoga, meditation and stretching. The rooftop terrace offers the perfect ambiance for an evening chat with friends or for simply relaxing your mind. The sophisticated, modern design, and luxurious amenities of the Yorkville Condos places it in a class of its own.