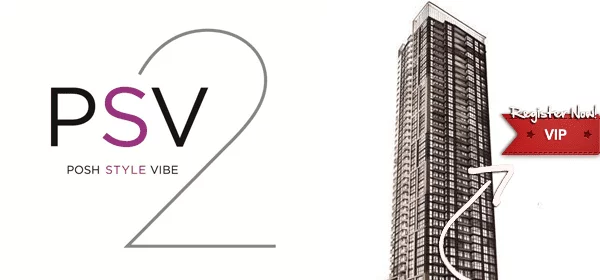 Posh Style Vibe 2 at the Square One Parkside Village community by Amacon. PSV 2 is the fith tower of many that will be going up in the Parkside Village community, Condo Royalty is following this master planned development very closely and currently we received the "Presidents Club" VIP access, this gets you $6000 cash back off any unit you buy and more special incentives.
If you want to know a little more about Parkside Village's 30 acre mega project, look no further. Towers like The Park, The Grand, The Residences, PSV 1 and PSV 2 are only the first few buildings of 37 in total. 15 High Rises, 12 Mid-rise Podiums, 10 Low Rises, supplying a whopping 6,000 total residential units in Mississauga's red hot condo market. Prices and floor plans are available for all projects please feel free to contact us or call 647-403-8004 for more information.
A word of caution – PSV 1 virtually sold out in a matter of weeks, please act fast on this opportunity! get first access to the best suites and low pre-sale prices now. This is a text book investor opportunity and a beautiful project for first time condo buyers to be apart of Mississauga's urban centre.