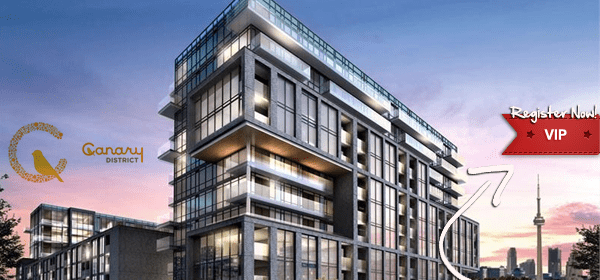 The Canary District will be situated in a city planned 2.5 billion dollar 80-acre overhaul of the West Don Lands, this is the only area in Toronto where prices per square foot are at a reasonable $500, and your still 3 minutes from the core! Your probably asking, how can you spend 2.5 big ones in 80 acres? well this all starts with new condominium permits granted to the top developers of the projects like River City and Canary District are the first in line, then add some new transit, a massive 27 acre park and infrastructure geared for the home of the 2015 Pan Am games, this area is Toronto's best kept secret! there will also be an 82,000 square ft. YMCA being built for the PAN-AM athletes during the games.
For new investors that are looking to diversify their real estate portfolio, by 2015 the east side will be the best bang for your buck. Be apart of a multi billion dollar master planned community in Downtown Toronto and have amenities right at your front door.
For Prices and Floor plans click view project below, or contact us to book now!